Before now, 9 to 5 Google pointed us into a blog article from Google announcing a brand new attribute for Google Maps: messaging companies. When it rolls outside to iPhone and Android users, then there'll be a brand new"messages" button on the left wing slide out drawer which allows you message the companies you see in Google Maps.



That program was only overhauled, as Adweek notes — which makes it more of a one-stop store for smaller companies to update their data for Google and also to talk with clients.
I am going to let you know today that I have a couple of contradictory feelings about this new feature and we are going to research them together.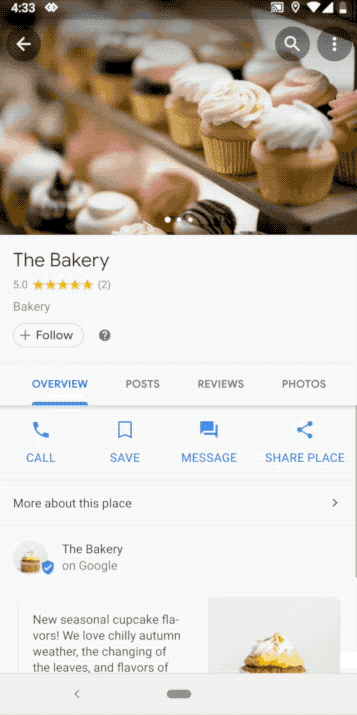 First: This sounds like a really useful feature. More than once I have just wanted to request a shop or a restaurant a fast question which is not covered by their own site and would be ready to wait around for the response. Texting could be more suitable for everyone involved. It is somewhat less interruptive for your shop worker, easier for your consumer. Net-net: fine.
But next, will we make the simple joke which Google can not appear to stop launch brand new messaging programs while its main messaging platform strategy remains a wreck?
I deliver up RCS not only for the inexpensive shot but also since it is a fantastic illustration of the way "company messaging" is rapidly becoming big business. It is a part of the program for RCS Chat, it is within Facebook Messenger and iMessage, and it is a significant portion of the ultimate business program for WhatsApp. Therefore it makes sense that Google would like to be in this area and, frankly, it makes a sense to place it instead of in a different messaging program. Since Google notes, it retains your small business chat messages different from the own personal messages.




So let us leave messaging apart and provide Google this one. It can not push harder on company messaging within Android Messages, as it can not leverage RCS since it ceded control of its own message platform into the whims of its carrier partners. Putting business messaging within Google Maps is a fantastic alternative in this circumstance. And anyhow, this messaging feature existed and the information here is simply which you may access it within Google Maps.
It's getting overburdened with all these features and design modifications which it is becoming harder and harder to simply get instructions inside. There is Group Planning, there is a social-esque "follow" button to neighborhood companies, it is possible to share your ETA, there is a redesigned"Research" section, and there is no way to find the damn thing to show you across street close to your destination with three complete minutes of dire pinching and zooming and re-zooming.
It is becoming bloated and is exactly what I am saying. It is like Google would like to kill Yelp once and for all, but can not let anyone notice how hard it is attempting to do so it only slow rolls those items into Google Maps instead.
All these are my feelings about Google adding messaging performance on Maps, which online seems like a very great attribute.