Many Outlook users are aware of these two types of file formats, i.e., OST and PST. Besides, PST is considered as a main storage of all data in MS Outlook and OST is a perfect copy of data saved in MS Outlook. Users can continue to work and a few changes made in this mode to be synchronized when connects with MS Exchange Server. However, sometimes there are multiple factors that affect the OST file, including the failure of storage media where OST file is located, Exchange synchronization error, etc., which leads to OST file corruption. Therefore, in the upcoming section, we are going to discuss a complete guide to know does Scanpst work on OST files. Before that, let us consider the most probable reason due to which OST file gets damaged.  
Responsible Factors to Repair Damaged OST File
There are various reasons due to which OST file may get corrupted. If it happens, they will become unreadable. Follow some of the reasons that could corrupt OST file:
OST file damaged due to bad sector in hard drive

Viruses and malware infections in the system

Network problems during synchronization of files

The storage file has reached its maximum capacity

Few bugs and issues in Microsoft Outlook application

Wrong termination of session in Outlook application

Power outages can happen during the synchronization of files
Manual Method to Know How Does Scanpst Work on OST files
Note: Scanpst.exe is an inbuilt utility provided by Microsoft Outlook application. This will help to resolve your minor level corruption issues present in OST files. If you want to repair OST file of Outlook 2010 and above versions the user has to use Scanpst.exe.( Inbox Repair Tool)  In case if the user wants to repair OST file of Outlook below 2010 version then use Scanost.exe. ( Integrity checker tool)
Go through the following tricks that will help to repair corrupt OST data file. Follow the mentioned steps to know how does ScanPST work on OST file to remove corruptions issues.
Method 1: Use Inbuilt Utility Scanpst.exe
First, you need to find the location of scanpst.exe on your system. The path of Scanpst tool (Inbox Repair) changes according to the Outlook version. Here, you just check out the location:
a) For MS Outlook 2016 (64-Bit Version)
<Drive_Disk>\Program Files(x86)\Microsoft Office\root\Office16
b) For Outlook 2016 (32-Bit Version)
<Drive_Disk>\Program Files\Microsoft Office\root\Office16
c) For Outlook 2016 (MSI- Based Configuration on 64-Bit Windows)
            <Drive_Disk>\Program Files(x86)\Microsoft Office\Office16
 d) For Microsoft Outlook 2013
          <Drive_Disk>\Program Files\Microsoft Office 15\root\office15
  e) For MS Outlook 2010
<Drive_Disk>:\Program Files\Microsoft Office\Office14
After finding the Scanpst.exe on your desktop, you just double-click on it

When Inbox Repair tool is opened, click on

Browse

button and find the corrupt OST file

Finally, click on

Start menu

to repair the corrupt OST file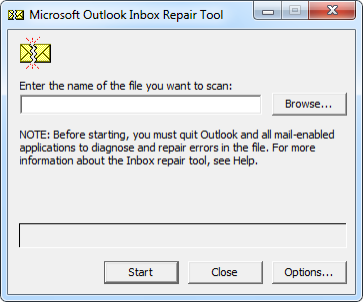 Note: Keep in mind that Scanpst or Inbox Repair Tool does not work in case of high-level corruption. If the corruption level is two high then Scanpst fails to repair OST file.
Method 2: Recreate Offline OST File
In the above process, we have discussed how does Scanpst work on OST files. As we all know, OST file is nothing but a copy of Exchange mailbox data. Henceforth, there is no need to make a backup file. You can regenerate old .ost file at any instant of time. To repair a corrupt OST file, you need to follow these steps:
Exit MS Outlook and go to Control Panel. After that, double-click on the Mail
In different Windows version, the storage location of Mail in Control Panel is different. So that you need to enter Mail in the search box stated in Control Panel. The Mail box consists current profile in MS Outlook. To select some other profile, hit on Show Profiles and choose Properties option.
Under the Email Accounts, you can select the Email Accounts option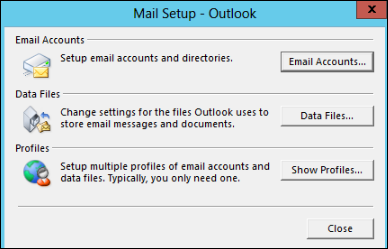 Choose the Exhange Account under the E-mail tab. Now, click on the Change button
Then, you have to check Use Cached Exchange Mode box and tap to More Settings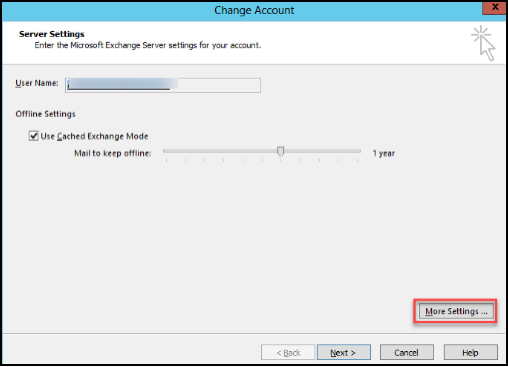 At the end, click on Offline Folder File Settings again
Next, Check this Use Cached Exchange Mode checkbox from the Cached Exchange Mode Settings and press OK. Then, select Next and Finish button. Eventually, hit on Close button. This method will help to repair corrupt Outlook OST file.
Remember: If you have selected Disable Offline Use option, then it shows the Use Cached Exchange
Try Expert Solution In case ScanPST Fails to Repair OST File
As already discussed methods cannot resolve all the corruption issues in MS Outlook. In this case, users can take help of a trusted third-party tool, namely PCVITA OST Recovery Software . It is the best solution that helps to repair corrupted OST file in case Scanpst does not repair OST file. It enables to decrypt OST emails by removing S/MIME and OpenPGP encryption. With the help of this utility, users can easily recover one or more Outlook OST files. It is capable enough to repair OST file of both compressible as well as high level encryption.
Time to Conclude
Many times user asked this question does Scanpst work on OST files? The answer is Yes. But it will solve your minor level corruption issues. Sometimes, OST file gets corrupt due to several reasons that we already discussed above. So, after knowing all the causes, in this write-up, we have explained two manual approaches to recover OST files. Also, we have suggested a simple and efficient solution, i.e., PCVITA OST Recovery software. It is the best software that recovers the corrupt OST file without losing a single bit of data.