Reading Time:
4
minutes
Lailah Gifty Akita, an enthusiastic writer, once said there's no shortcut to success. While this is true, it does not apply to students looking for keyboard shortcuts to help them work more efficiently. Working on school assignments requires attention and speed, especially when beating deadlines.
So, students need all the best tactics to apply to complete the assignments on time and avoid errors. The term "shortcut" sounds questionable, but anyone working on a laptop or PC knows the importance of shortcut keys.
Besides, students can use essay writer help to ease essay writing, and that's a clever shortcut. So, it does not hurt to explore helpful keys for Windows. They save time, increase efficiency, and allow multitasking. Since the importance of shortcut keys is clear, here are some unavoidable, useful ones to reduce assignment backlog.
Best Shortcuts for Windows
When you sit down to finish your school project or work on an assignment, anything that helps do it faster counts. Below are some shortcuts to note throughout your time in college. These are sure ways to work faster and better:
Ctrl + A 
Imagine you're writing an assignment on MS Word and need to highlight the entire document to edit and refine it. How do you select the whole document without risking erasing it? This key combination allows you to choose your full text and apply editing functions. It prevents individual selection of words, which is time-consuming and tedious. After that, you can quickly transfer text without altering your information, font, or flow.
Ctrl + B 
Sometimes, you must bold part of the text to make it stand out. Furthermore, using the bold feature on Windows captures the reader's attention. It creates strong emphasis and helps you highlight essential points in your schoolwork.
Bold text is sometimes referred to as emphasized text, and for a good reason. So, always use these keys for the following purposes:
To ensure the reader sees certain words (keywords)
To introduce new ideas
To emphasize facts in a document
Ctrl + C
Want to copy the text?
These keys are critical since they allow you to transfer details. On top of that, it will enable temporary storage of information before you paste it. Once you know where to move it, you transfer the data from the clipboard.
Retyping content each time is tedious and risky, especially if it needs to be exact. For instance, you must copy the data if transferring an essay's guidelines from one document to another. So, use this shortcut instead of looking for the copy function in the taskbar.
Ctrl + D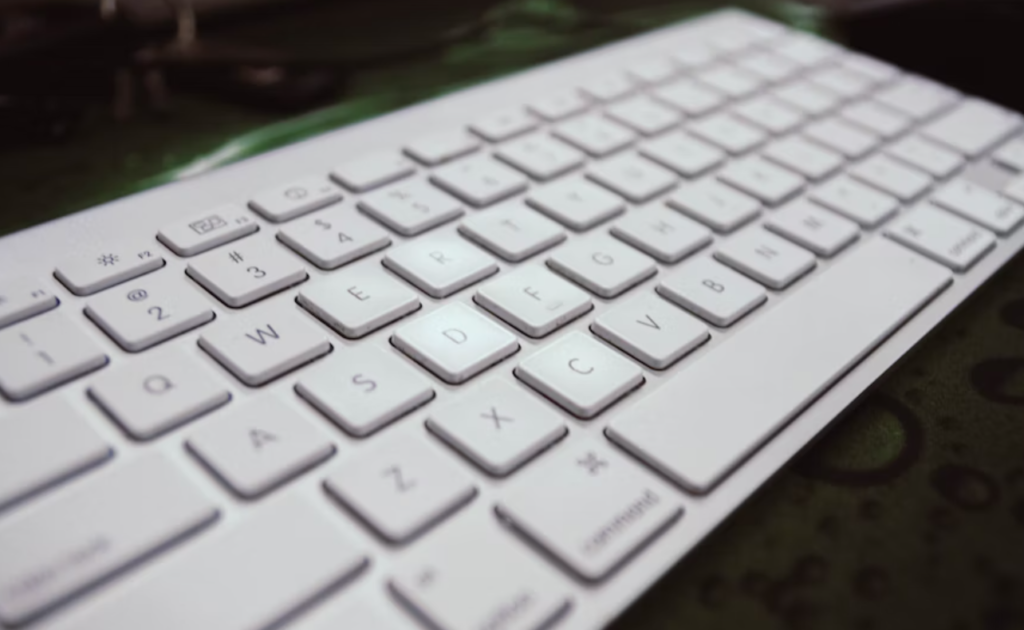 Students must bookmark web pages (especially those with long URLs) when researching. Doing so allows you to easily access a resource at a later time, thus saving time. It also saves you the trouble of having to recall web addresses.
Bookmarks are also known as favorites, and by using this shortcut, you save important web pages to access them quickly in the future. On top of that, you can organize these bookmarks in folders to make research more effective.
Ctrl + I
Italicized texts serve the same purpose as bolded text. They stand out from the rest of the words, attracting the reader's attention and highlighting important text. Italics also show contrast and are a brilliant tool for writing comparative essays.
Here are texts that students should consider italicizing to stand out from their peers:
Scientific names of plants and animal species
Book and movie titles
Vehicle names
Words borrowed from other languages
Ctrl + J
All institutions require students to edit their work according to specific guidelines. This command allows students to justify text in MS Word. Justification is an excellent feature while writing because it condenses text into columns.
As a result, you get imaginary boundaries, which is perfect if you don't have adequate space between columns on MS Word. On top of that, justifying text extends every line in your document to the right and left margins.
Still, not all texts should be justified since it might affect readability. In addition, justification makes it difficult for readers to keep track of the lines they are reading.
Ctrl + O 
You often need to open a separate file when working on MS Word or MS Excel. Scrolling to the top to access this function is not hard, but it's inconvenient in a time crunch. On the flip side, this key is a fast way to load a document and continue working. Once the document loads, you can copy, paste or read the information therein to strengthen the data you have already.
Ctrl + S 
If you've lost a document before, you know the importance of this command. It allows you to save a document as you go, eliminating the chances of data loss. Besides, essays are lengthy, and it's easy to forget to save a document once you finish working on it.
However, if you do so gradually, you avoid several mouse clicks and have peace of mind since the document is safe. Above that, using this command on Windows allows students to save modifications, which comes in handy when editing school work before submission.
How to Learn Keyboard Shortcuts on Windows
Shortcuts are the perfect way to ease processes while working on Windows. They allow you to do things faster, but there are many commands to remember, making it hard for most learners. Here's how beginners and experts can keep up with these keys for use while writing:
Disconnecting the Mouse
Using keyboard commands is nearly impossible if you have a mouse. Comparingly, if your mouse runs out of battery or gets faulty, you have no choice but to memorize keyboard shortcuts. Before it comes to this, disconnect your mouse to push yourself to try and apply different shortcuts, and if you're using a laptop, try to avoid using your touchpad unless you absolutely have to.
Using Applications
There are windows applications that allow you to view keyboard shortcuts once you use a mouse to perform document functions. These are extremely helpful since the shortcut keys pop up immediately after you enter a command.
Conclusion
Students must learn keyboard shortcuts because they come in handy in dire situations. They are not hard to grasp and can be mastered through repetition. Once in use, they save time and improve efficiency, allowing you to handle school work properly and promptly.