People who are preparing to move to other countries need to complete their papers by following the conditions as set by the appropriate immigration authorities. Because a little mistake can result in setbacks or even the cancelation of your request, a lot of attention is required when settling your documents. When it comes to the translation of your birth certificate, sadly, you cannot complete this task yourself, you need to hire a certified professional translator who has the best abilities to translate the certificate correctly. There are many important factors and technical phases which need to be concentrated when translating certificates for immigration purposes.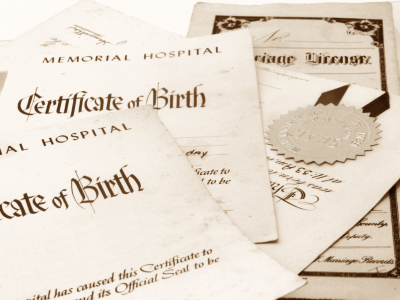 When it comes to translations of birth certificate for legal use, different countries have different laws. It is usually best not to try a translation yourself, even if you are fluent in the language required. This is because many officials require a certified translation. This may need a translation company to register with a licensed body. In many countries, translators must make a declaration saying that they are qualified to translate.
Simply, you cannot translate your birth certificate for any purpose. From this, we advise that you hire a professional translator or a reliable translation agency to do an accurate translation of the original certificate. Your translator must provide their name, signature, address, company name and date of certification to comply with immigration standards.
The best way to assure your birth certificate translation for immigration is prepared correctly is to use professional document translation services from companies working with certified translations. Professional agencies that are normal with immigration stuff will make sure that your certificate is fit to the USCIS. By submitting correctly translated birth certificate the first time, you can avoid difficulties like delayed processing time or getting a request for evidence (RFE).
You can select anyone else apart from yourself as long as your appointed translator can write out a statement and sign stating that the translation is a real and correct translation of the original birth certificate. When you submit your application to the immigration office, you will need to offer just a copy of your birth certificate and the certified translation that must be in English. The translator should acknowledge him or herself as a specialist who can prove fluency in both the source and the target language and who can translate certificates for the immigration purpose without making any mistakes.
Going with a birth certificate translation service for immigration is worth the little extra cost. Most companies have a professional pool of translators they can find to complete your task. They will be sure to have the certificate final on estimated time, and if there are any difficulties, you will have assistance to get your money back or have the translation modified or changed as the problem may be.
One of the benefits of hiring a professional translator is consistency in his or her work. One thing we understand for sure: you will run the risk of a rejected USCIS request if you submit your birth certificate with poor translation. We know that a small error in translation can ruin your chance to go abroad. A professional translator or a translation team will work with you throughout the whole process, assisting in assuring consistency of term language and communication.
Why Choose a Professional Birth Certificate Translation Service?
Professionals Know How to Handle Your Birth Certificate
Because birth certificates are legal records that verify identity, it is even more significant that the translator takes excellent care in translating the certificate and in making sure that the translation resembles the source text as precisely as possible.
Birth certificates must be translated in a manner that resembles the original certificate for the reason of easy comparison. It includes all the information that appears in the original with any text that is not clearly indicated as such.
Expert Translators Know Precise Terminology
The issue of variations between dialects can also come into play with birth certificates. In the case of birth certificates, names of officials and agencies could change in a way which could create confusion in a translated birth certificate.
Professional Translators Use Correct Language
They have absolute knowledge of the vocabulary in a particular area of expertise. Professionals manage the content, context, and method of the original material as much as possible.
On-Time Delivery

A professional translator can use their knowledge to determine how long the job will take. They can give you the delivery time, and you can plan around that.
In addition to these points, translations of birth certificates must be certified. Certified translation requires a signed declaration confirming that the translator is skilled in both the source and target languages and qualified to translate the document. If there are any inaccuracies in the translated certificate, you can expect them to cause obstacles in the process until a precise and correct translation can be provided.
Trust Your Birth Certificate with Universal Translation Services
When you need a reliable and high-quality birth certificate translation service, your best bet is to hire the professional team of Universal Translation Services. Because a professional translation team will have enough experience in translating birth certificates from different countries and will be knowledgeable of all of the aspects, such as language differences between countries and regions as well as how they should be considered in translation work. When you work with a professional translation company, you can rest assured that your certificates will be handled with care!
Author Bio: Anita Huisman is the chief content Manager at Universal Translation Services. An expert in the field of Translation Software and Translation Project Workflow she offers translation advisory service, which is available 24/7 and includes translation services in all languages.