Reading Time:
6
minutes
In the Genre of gaming laptops, the name  MSI is taken with huge esteem. As MSI ( MSI gaming gp73 (gtx 1070)) is popular for producing some of the industry-leading gaming laptops. 
In the iteration of rocking performance laptops, the company launched the MSI gaming gp73 (GTX 1070) model in 2019. It promises high performance and an exceptional level of gaming experience. 
We have brought an in-depth review of MsI gaming gp73 (GTX 1070). Read to know all about this beastly gaming machine and get the answer is this laptop really hold some water?
MsI gaming gp73 – Build & Design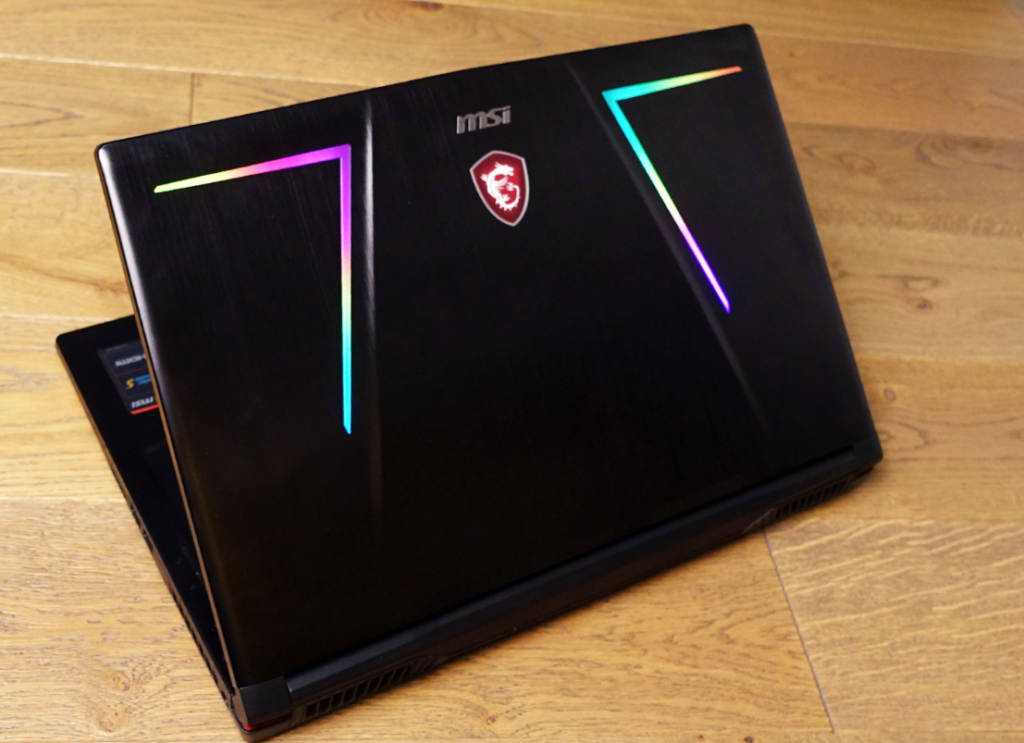 Without any doubt, the MSI GP 73 Raider gaming laptop is built like a tank. MSI gaming laptops resonate with the aesthetics and psychic of the gaming community. It has a sturdy design and beefy design having a dimension of 419.2 x 287.1 x 30.15 mm. It has a massive 17.3 massive Ultra HD screen which simply beats all its competitors.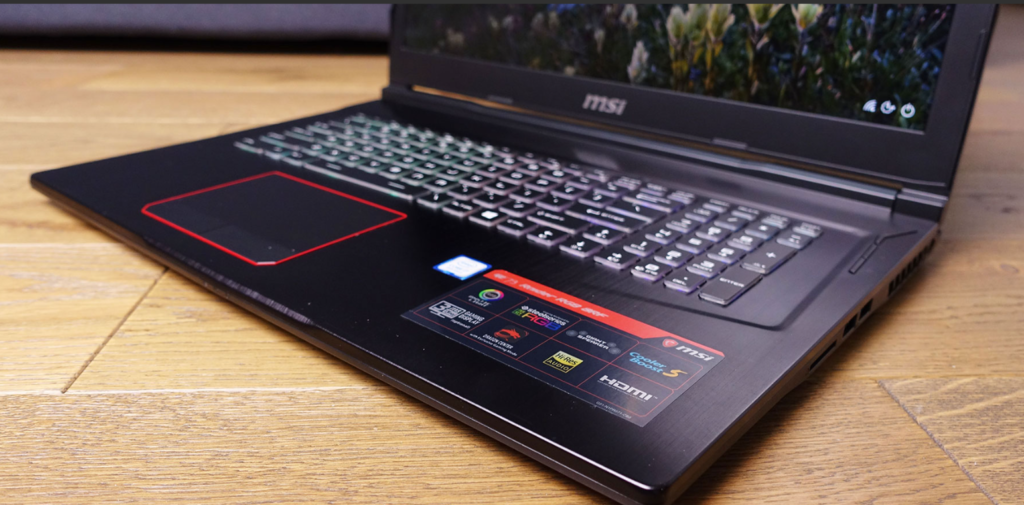 The chassis of this laptop takes advantage of the big design. There are bigger air vents given to keep the laptop cool even during heaving gaming as well as multitasking. With a large design, MSI has managed to put 2 big fans to keep the CPU temperature in control.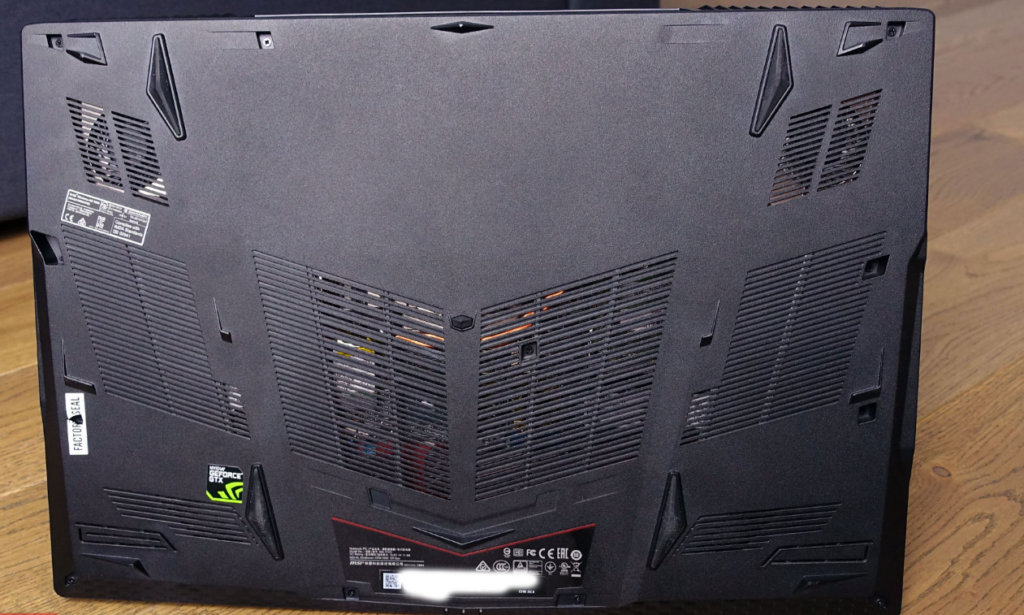 Keeping the design language for hardcore gamers the laptop is fully equipped with RGB lighting from the full-size keyboard to the backside. The fleet of RGB lights can be customized and even turned off as per the user's choice.
All in all the design of this laptop is premium and sturdy without any flex on the body as well as the keyboard.
Keyboard and Touchpad
The MSI gaming GP73 (GTX 1070) laptop possesses a full-size keyboard and numpad. Additionally, a large-size touchpad is also there with the dedicated tactile left and right buttons beside it. 
The keyboard feels tactile and offers good feedback while typing and playing games on it. The key travel is sufficient enough to work on projects and docs without much effort. The spacing between the keys helps the professionals to type fast. But people who love the clicky sound of the keyboard will miss the sound here, as the keyboard work silently without making much sound. While the RGB lighting setup augments the gaming vibe for the users very aptly.
Talking about the touchpad it is quite big in size and there are separate clickable buttons given for the right and left click. The trackpad is supported by Synaptics and precision mechanics to remain accurate in functionality. Overall we have fairly good experience using the touchpad in our daily usage.
Display and sound
This MSI G73 raider model offers a huge and immersive display of 17.3 inches. The resolution it offers is Ultra HD i.e. (3840×2160). The panel runs at a refresh rate of 60 Hz which is not upto the mark as per the industry standards, we have expected at least a 90 Hz panel. Whereas the competitors such as Dell Alienware, Lenovo Legion, HP Pavilion, etc are offering higher refresh rate panels at this price range.
Talking about the specs it has ratings of 100% sRGB, NTSC at 85% & AdobeRGB at 895. Therefore, the pro users who are more into can do their colouring tweaking fairly with this laptop.
Though the panel is not bad at this price point competitors are offering better refresh rate panels which can be a deal breaker for gamers. Speakers sound loud and fit for indoor usage, while the addition of Dolby Digital with high-res audio feature takes the audio experience to the next level.
Performance
This is the section where most of the avid users focus on, which is the performance of the MSI gaming GP73 (GTX 1070) laptop. This laptop comes up with Intel flagship Core i7 H series laptop processor and 16 GB DDR4 Ram clocked at max 2400 Mhz. If we check out the graphics, it has Nvidia GTX 1070 8Gb graphics card. In terms of storage, there are two slots given for storage one comes has 256GB M.2 SSD storage and the other has HDD storage of 1TB.
The presence of M.2 SSD slot makes booting and running apps run faster. There is a complex setup of copper colling pipes connected with two large fans to keep the laptop cool even using higher TDP consumption.
In daily usage, this laptop flies through the tasks such as opening several tabs on browsers, documenting, watching movies at high resolution, etc. Because of the SSD, these daily tasks open real quick.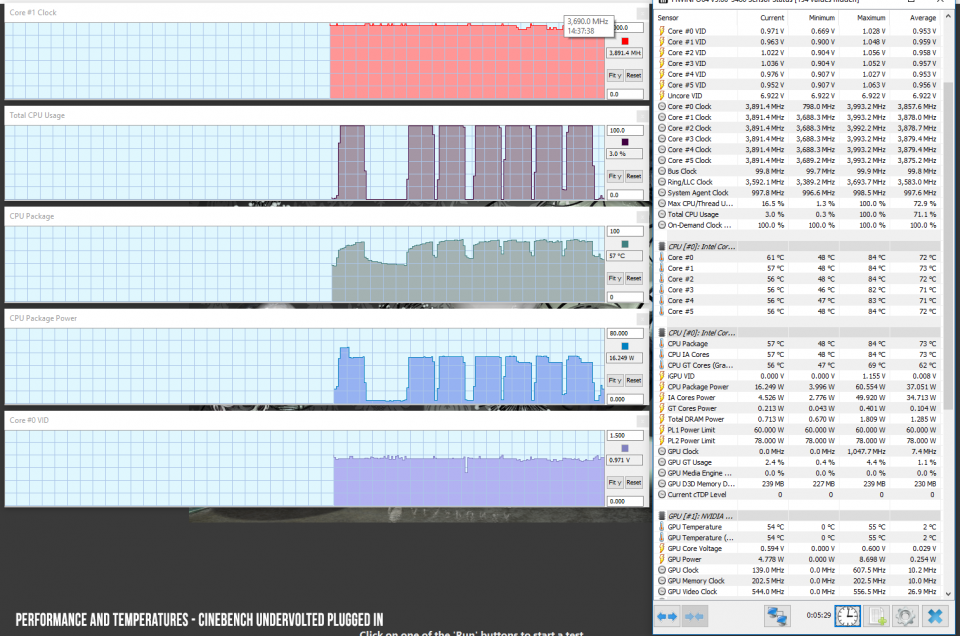 Talking about the raw performance this laptop is made to perform in gaming, which is why it comes with an Intel core i7 H series 8th Gen processor. In normal usage, the CPU runs on 45watts TDP while during intensive tasks it can be ramped up to humongous 240 watts. This means this machine allows you to play heavy games without any legit frame drops. During this, the two large fans and bigger air vents keep the overall temp in control. The CPU performs smoothly on battery while its brute power unlocks as the adapter is plugged it pumping higher watts to the CPU.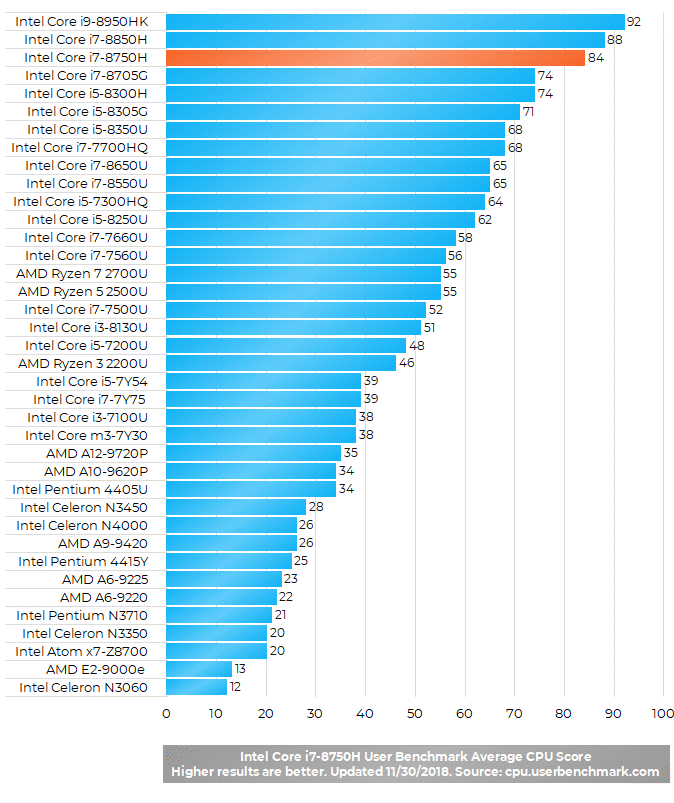 If we make a summary of the performance of the MSI GE73 laptop, it offers excellent performance with its ergonomic form factor. Additionally, the GTX 1070 Nvidia graphics adds up the performance with immersive graphics to offer a flawless gaming experience.
Battery life and other features
Though the chassis of the laptop is large but with the placement of huge fans and other cooling arrangements the batter of this model is not large to handle games for usual hours. It comes with a 51-watt hour battery, but the placement is in the heated area of the laptop. That is why it has a compromised battery life during heavy tasks. Though with a 230-watt charger, that comes inside the box feeds enough juice to outperform most of the gaming laptops in the market.
One of the key features we get is the latest 80C.11AC Wifi and Bluetooth 5.0. While it has all important ports such as 2x Type-A USB3.1 Gen1, 1x Type-C USB3.1 Gen2, 1xMini-DisplayPort, 1x RJ45, 1x Type-A USB3.1 Gen2, 1x SD (XC/HC) Card Reader & 1x HDMI™ 2.1 (4K @ 60Hz) HDMI.
Conclusion
This model was launched in the year 2019 and created a huge hype among gamers and tech enthusiasts. In our detailed review, we found that it stands legit in most of the features it promises to its customers. At a competitive price point, this laptop has quite a hefty performance for gamers playing intensive games with ease. While in terms of screen, it has a beautiful UHD screen but it lags in a lower refresh rate. Though it compensates it with a higher frame rate pulling higher wattage during heavy usages such as gaming and editing. All in all, if you get an MSI gaming GP73 (GTX 1070) laptop at a fair price at a discount below $1500 it will be a good deal for gaming-centric users. While if you can't compromise on refresh rate then you can go for Alienware and Asus ROG models too.
FAQ's
Q. What is the price of  MSI GE73 Raider?
Ans- At present, the price of this laptop starts at$2400 in countries like India while in the European markets, it sells from 1200 to 1400 euros.
Q. When was the MSI RGB 8RF released?
As per the official press release the MSI GE73 raider was released on February 2019.
Q. Is MSI GE75 a good laptop?
Ans- It is one of the leading and one of the best gaming laptops of the year 2019 and still handles most of the games fairly well.
Q. Does MSI laptops last longer? 
Ans- MSI has earned its brand with high-quality gaming hardware and its laptop is also known for durability. MSI laptops can easily last for 5 years without any major issues. 
Also Visit: USPhoneLookup: Your Go-To Website for the Best Reverse Phone Lookup Experience