Reading Time:
5
minutes
In recent years, we have seen LG has destroyed the monitor market with its exceptionally high-quality panels. LG has set the benchmark pretty higher with their range of crisp and technically sound monitors. Keeping a very competitive price and providing industry-leading features is their main focus to dominate the display and monitor genre. In this iteration, we have brought a very sought demanding monitor LG 32GK850F – 31.5″ lg 32gk850f review. It is a monitor which offers gaming-centric features such as a high refresh rate, AMD Freesync support, dynamic HDR support, Nvidia G-sync support, etc.  
Let's check out the in-depth 31.5″ LG 32gk850f review here. 
Look and Design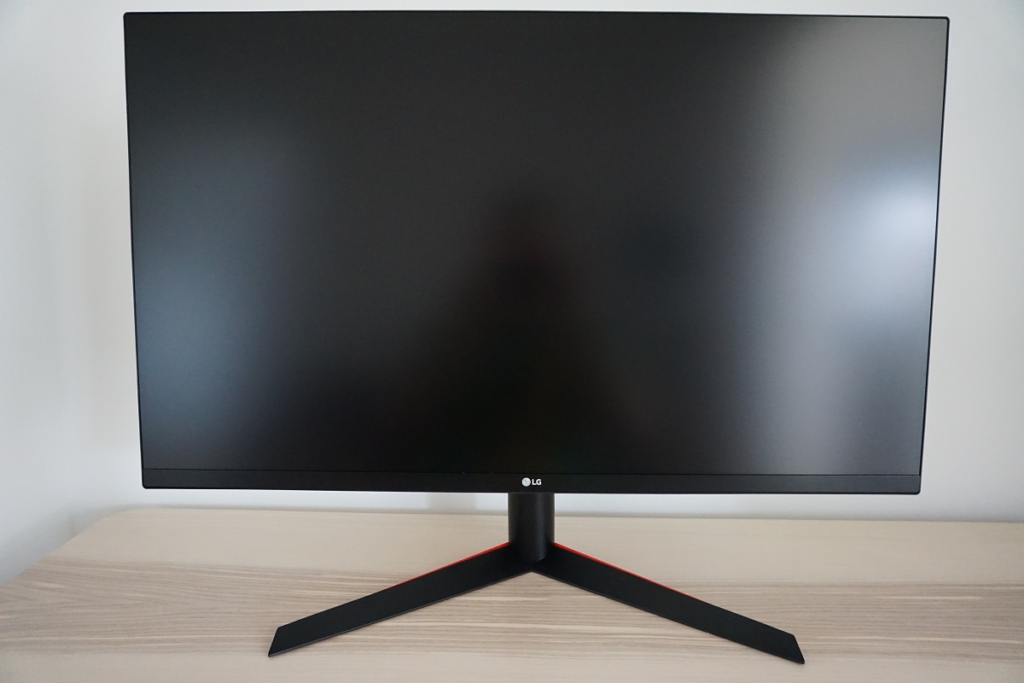 This LG gaming monitor comes with an aesthetic and clean looking design. The look and design of this monitor is simple and sleek. Its modern Black matte plastic material adds to its design and enhances its look beautifully. While the red accent around the monitor gives a gaming vibe. This monitor stands on a wide foot stand for easy stability. The ultra-slim bezel around the 31.5 inches display is thin and offers an immersive viewing experience with lesser borders around it. While the introduction of Anti-glare coating on the screen adds up to the visibility by reducing the reflection of light even in bright light conditions.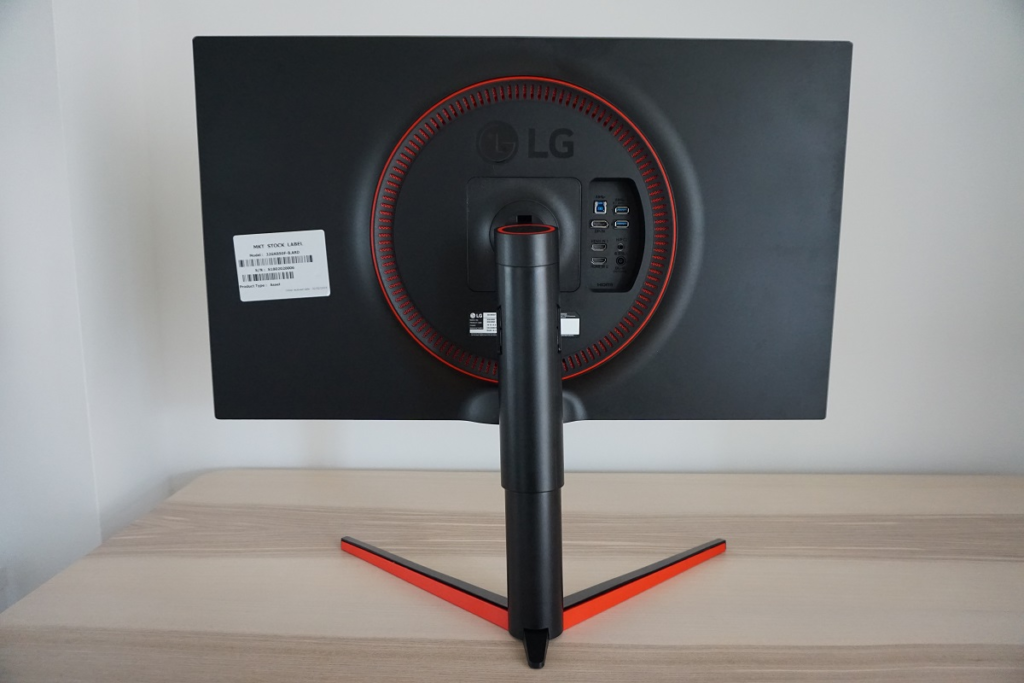 For easy access, there is a button given called an OSD (On Screen Display) given at the bottom side below the bezel. It is basically a joystick with LED lighting to change the settings as per the user's preference. Additionally, you can tweak the Red light embedded around the monitor and stand to stand out in aesthetic looks.
From the side view, the thinnest it gets at 23.55mm standing firm on its wide feet. Though the highlights in red colour are slightly viewable on the stand side only, in a darker environment, the red light thrown at the background gives a killer look.
In terms of adjustments, it is swivelable monitor with a 5-degree front and 20-degree back angular movement. For the right-left movements, it can move freely to both sides till 20-degree. While with the stand we can adjust the vertical height from 2.95 to 29.5 inches from the surface.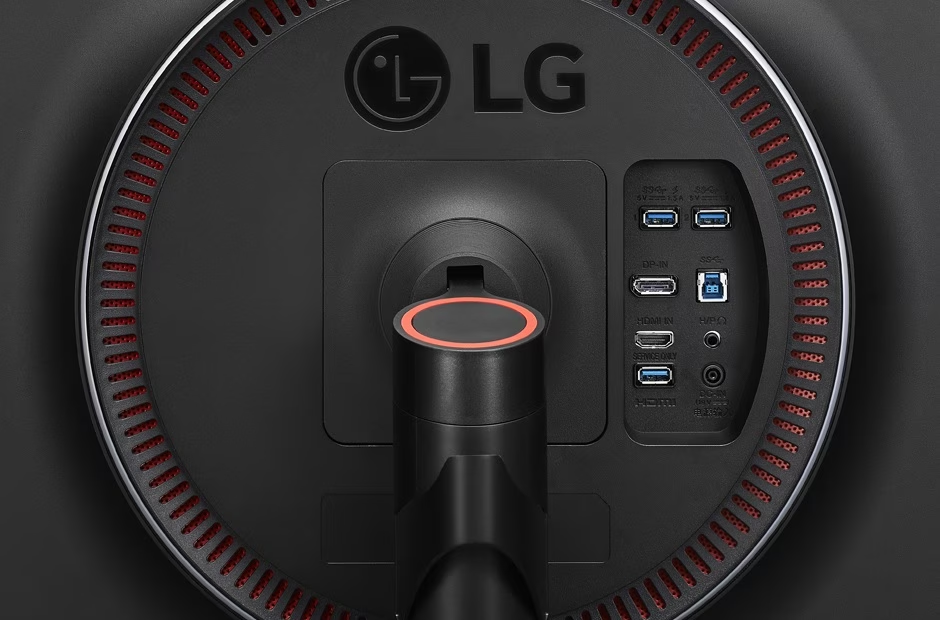 Talking about the red circle, different from the G series LG display, it doesn't provide ambient lighting. You will get a host of ports for accessories and peripherals on the backside. It has 3 USB 3.0 ports(2 USB ports support fast charging), 2 HDMI ports, one 3.5 mm audio port, one DC power input and one display port.
Display
This LG monitor sports a 31.5 inches IPS panel which displays at a resolution of 2560 X 1440 pixels having a 16:9 aspect ratio. It is an 8-bit display and offers a brightness of 350 nits with a true tone feature. With a higher SRGB rating, it offers an immersive experience to the viewers.
In our 31.5″ lg 32gk850f review we found out that the display doesn't offer colour accuracy as claimed by the manufacturer. But we found the display quite vibrant and soothing to our eyes with the inclusion of IPS coating on its display. With the IPS display and a wide 180 degree viewing angle, we can easily watch from different angles without losing the original colours.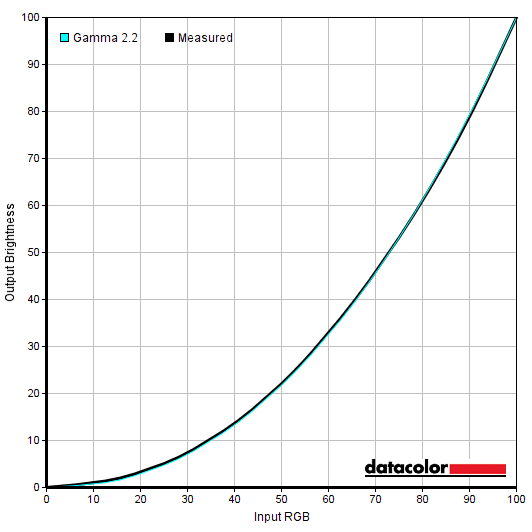 During our colour testing, we found distinctive black and other primary colours pretty accurate but for editing it might not offer the true colour tone. The pixel per inch i.e. PPI density it offers is 93 units which is just satisfactory for the PRO users.
LG has highlighted the G-sync feature that enables a flicker-free screen even playing high refresh rate is found to be working exceptionally well in our daily usage.
Performance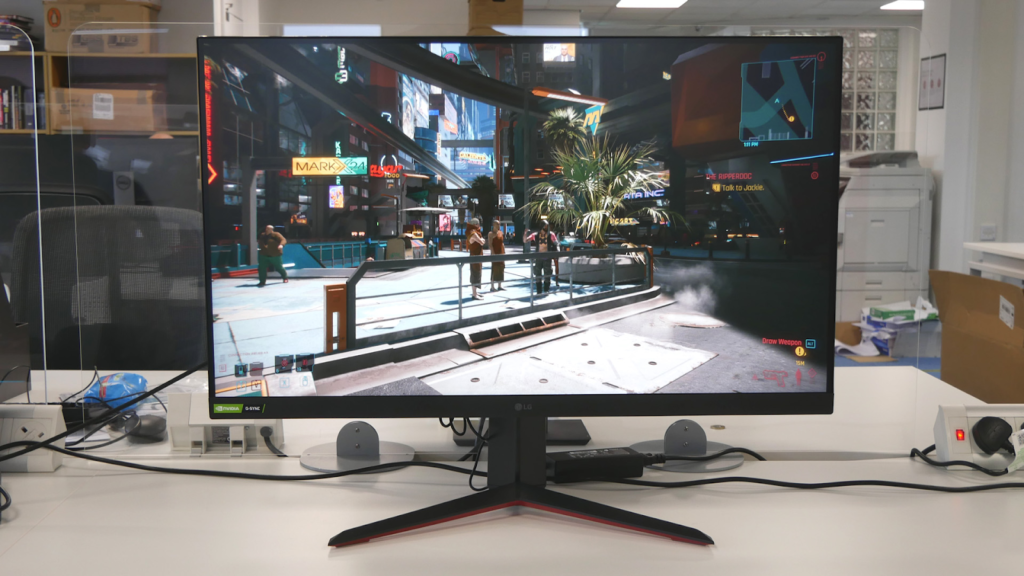 In our 31.5″ lg 32gk850f review we found optimum response time with an ignorable delay of just 4micro seconds. We tested this feature with many AAA gaming titles and found a pretty accurate screen response time.
As the panel supports the latest G-Sync feature, therefore, we got dynamic sync technology developed by the team of Nvidia. It allows you to change the refresh rate accurately and remove any jittering while playing rapid action games. Additionally, for AMD users it also has FeeSync support for having a lag free gaming experience.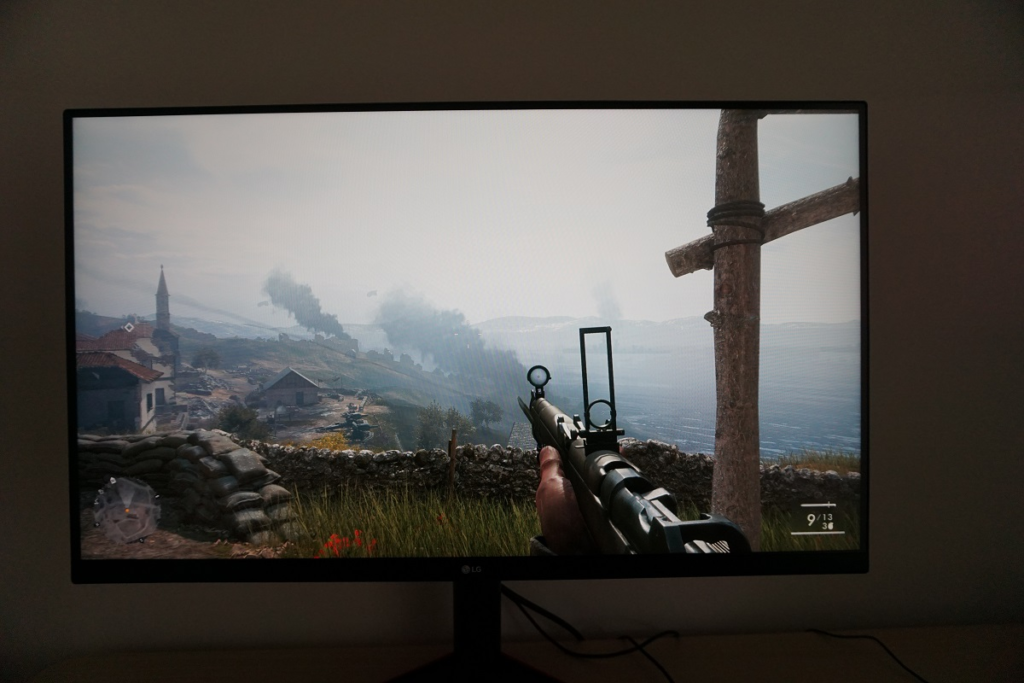 Technically, it boasts a panel that can handle frame rates up to 165Hz and work tactically as per the visuals improving visual consumption of media and action games.
Additional features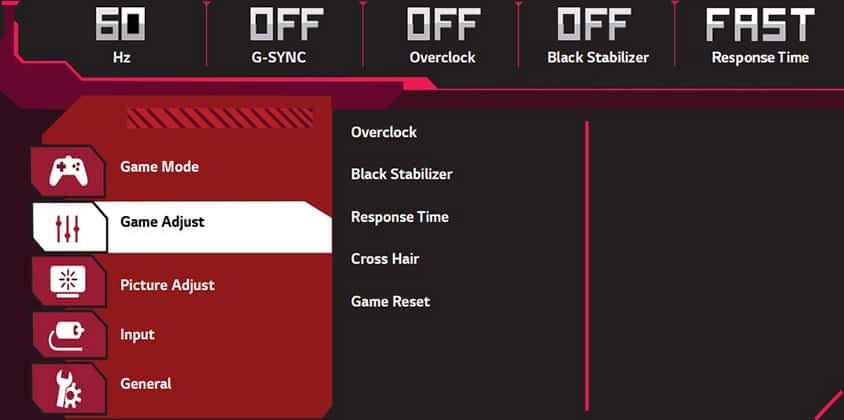 For customization there are physical OSD joystick given below the bottom bezel, it can be used to customise the user's settings as per the requirements. There are several modes to tweak such as Game mode, Game adjust, Picture Adjust, Input, General settings, colour calibration, etc.
The ambient light settings can also be tweaked to give a cool aesthetic look in the background of the monitor. Additionally, you can change the brightness level of these lighting to control the level of lumens as per the requirement.
One of the prominent features is the Black stabilizer to adjust the crosshair specifically for FPS (First Person Shooting) games. Additionally, it offers multiple presets for multiple users under the presets of Gamer1, Gamer2, Gamer 3, etc.
For colour calibration, one can do adjustments using the OSD joystick buttons using the settings. There are options for adjusting brightness, contrast, colour temperature, sharpness, Gamma-ray, Input source selection, etc.
Conclusion
In our detailed 31.5″ lg 32gk850f gaming monitor review, we found the display fulfils most of the promises done to its customers. Its 32 inches HDR panel provides a rich and vibrant experience with a diverse colour depth. Additionally, the 144Hz LCD panel adds excitement while playing exciting games for a longer period of time. The addition of features such as motion blur, Nvidia G-sync and Amd Free sync only provides more pleasure while playing games. Though we missed more modern ports such as Thunderbolt, Type-C , LAN port, etc. 
Pros:
A vibrant & dynamic 32 inches HDR display.
Ergonomic design with adjustable vertical and horizontally adjustable form factor.
Anti-blur feature with high frame rate support (165Hz).
Consistent response and no frame drops.
Inclusion of G-sync and Free sync.
Cons:
It is not a budget-friendly LG monitor and is expensive for general users.
In long hours of usage, colour drops inconsistently.
It lacks the sphere lightning which comes in other gaming monitors of LG.
FAQs
What is the version of HDMI in the LG 32GK850F gaming monitor?
Ans. withe the latest driver update the LG 32GK850F monitor supports HDMI 2.0 version through its display port.
Does this 32 inches LG monitor has speakers?
Ans. No there is no inbuilt speaker on this 32 inches LG monitor.
Does all LG monitor supports 4k display?
Ans. As per the official website all HDMI 1.4 & above version supports 4k output.
How many HDMI ports does the LG gaming monitor have?
Ans. This model of LG gaming monitor has 2 HDMI 2.0 ports on the rear side.
How can we download the latest firmware update for LG 32GK850F?
Ans:- From the official website of LG support, you can download the latest firmware update.