Reading Time:
4
minutes
With each passing year, new trends are being introduced to make websites more intuitive and user-friendly. But if you're stuck in the past, clinging to outdated web design and development practices, your website is missing out on its full potential to captivate your audience and grow your business.
Neglecting to keep up with the latest web design and development trends is like shooting yourself in the foot.
In 2023, the web design & development landscape will only get more competitive.
Customers crave seamless browsing experiences that cater to their every need. They want everything at their fingertips, and if your website fails to deliver, they'll quickly move on to your competitors.
So if you're among those who aren't focusing on maintaining and improving their website along with the trends, it's time to hire a good agency like Creato website designers sydney. They will help you stay updated with the latest web design and development trends of 2023.
Get Ahead Of The Game: Check Out These 4 Latest Web Design Trends In Sydney
While some basic web design tips apply to all sites, such as creating a consistent colour scheme that aligns with your brand identity and optimising web pages for mobile devices, you can adopt many more trends to enhance your website, such as:
Accessible To All Users
Until recently, many digital marketers and agencies had not given accessibility the attention it deserves.
However, there is now a greater emphasis on making sites and the collection of their pages inclusive and accessible to all individuals, irrespective of their physical, hearing, or visual disability.
For instance: one key element of accessibility is using functional alt tags for all images. It describes the image to visitors suffering from visual impairments so they can still understand what the image represents.
Relaxed Color Schemes
In the past, web designers were all about using bright, high-contrast colour schemes for their websites.
But in 2023, many designers are following minimalist designs. They are going for more subdued, relaxed colours and softer features as these colors are not as harsh on the eyes as brighter, more intense hues.
Low Light & Dark Mode
The trend of low light and dark mode is another response to the effects of extended screen time.
Present-day web designers now use low-light and black modes instead of the traditional bright, white designs.
Laptops, phones, and desktops have built-in dark mode options to aid in low-light viewing, and designers are following suit. And Netflix is the prime example of this trend.
Video Content As A Design Element
As a content type, a video is considerably more attractive than a written list of facts. It captures and retains viewers' attention more effectively, making it an ideal tool to teach your user about your business and services.
Quality content precedes design, and video formats are currently one of the best content types available. They convey information quickly and engagingly.
That's why many web designers are ditching carousels or simple text in favour of video backgrounds.
4 Latest Web Development Trends You Need to Know About
Stay ahead of the game in web development with these trends in 2023!
Progressive Web Apps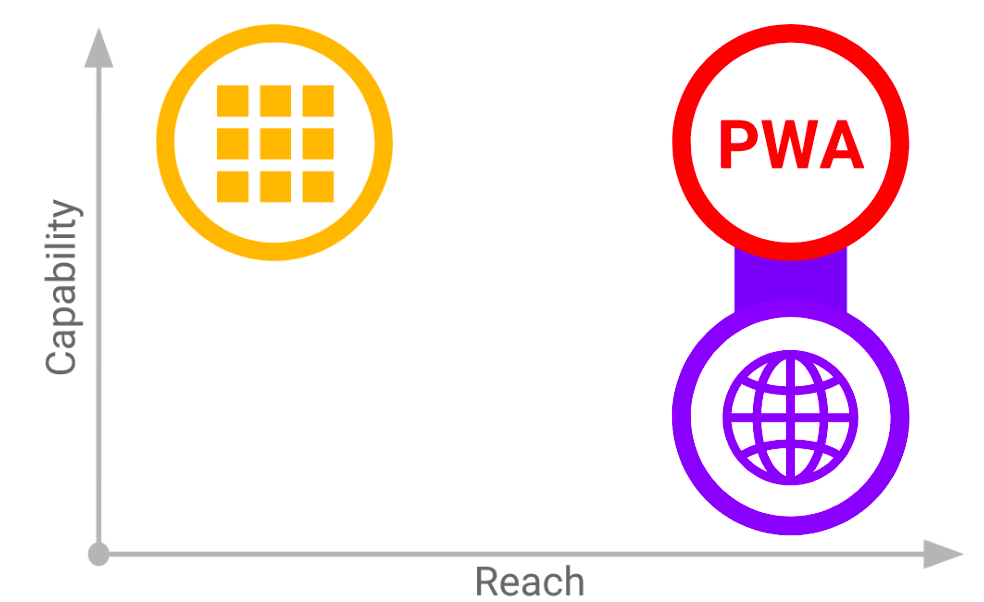 First up, we have progressive web apps (PWAs).
In the context of web development, these web applications look and behave like mobile apps but are accessible through a web browser.
The best part is that they work even when you're offline!
PWAs are perfect for businesses offering a seamless and consistent experience across different devices, screens, and browsers.
Artificial Intelligence And Machine Learning
Artificial Intelligence and Machine Learning are helping developers that are becoming more pervasive in the future of web development.
Businesses leverage artificial intelligence and machine learning, which help them curate websites and applications that evaluate the user's mood & intentions and provide them with a personalised experience.
There are many benefits of artificial intelligence. These technologies can help boost user engagement and increase conversions by improving search functionality and automating mundane tasks.
Cybersecurity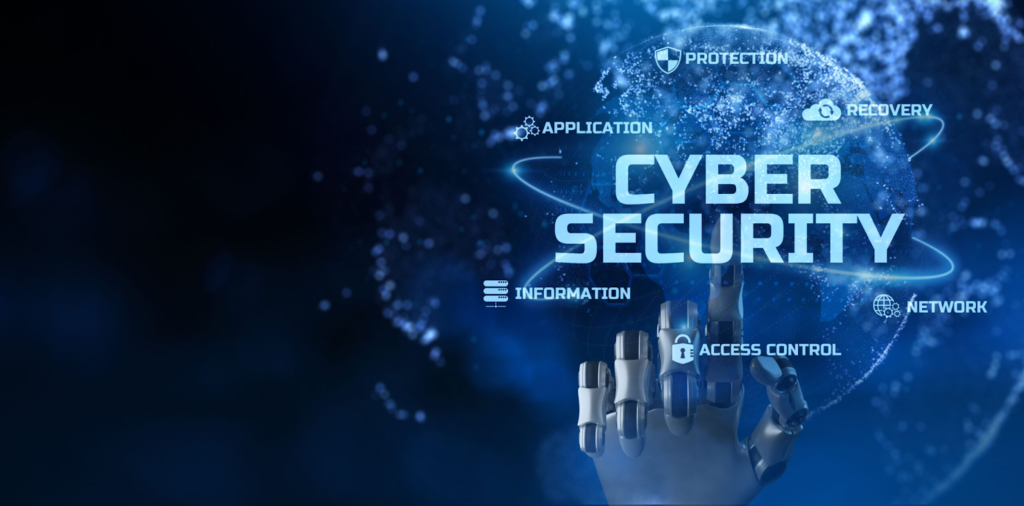 It's tough to ignore the growing concern around cybersecurity.
It's more important than ever for businesses to take measures to protect their users' data.
Asking users to log in using their social media accounts is no longer recommended, as people are becoming more cautious about sharing their information.
So, ensure you only ask for the relevant data you require and take steps to keep it safe from prying eyes.
Optimised Voice Search
This trend is increasing (rapidly) as people are relying more on voice assistants and smart speakers to find stuff online.
So it's super crucial to optimise your website for voice search.
Basically, you have to make sure your website is easy for these voice assistants (Google, Siri, and Alexa) to find and use.
Consider inserting the words and phrases your target audience uses in your content.
Conclusion
So if you want to stay ahead of your competitors and take your website to the next level in 2023, you should incorporate the above mentioned trends.
But apart from these trends, you can also follow up with these extra web design & development trends like custom illustrations, serverless architecture, animated cursors, responsive site design, and blending photos. These rad techniques will make your website pop and give it the edge it needs to succeed.
If you want an easy-to-use yet effective website for your business in Sydney, contact professional web designers in Sydney at Creato today, and they'll sort you out!